Happiness is only half when not shared. And at The Hillcart Tales, happiness for everyone is strongly encouraged. Perhaps that is why there is more to just good tea — each box of The Hillcart Tales covers the origami flower pods (single tea bags) and each part of the monocarton is reusable.
A good cup of tea certainly brings one much happiness but what about the wrappers? The cartons, the tea-bags, the labels? In a world and time, where re-cycling and re-using is not just a hobby one does in their free time but is a necessity, it's absolutely crucial to factor these when creating a good product. Precisely why, each component of The Hillcart Tales can be repurposed into something beautiful so it is a merry affair for everyone.
Take a look at what you can do with your TheHillcart Tales box so the happiness brews beyond just a cup of tea.
Kettle on ladies and gentlemen!
Turn the monocarton to a pendant lamp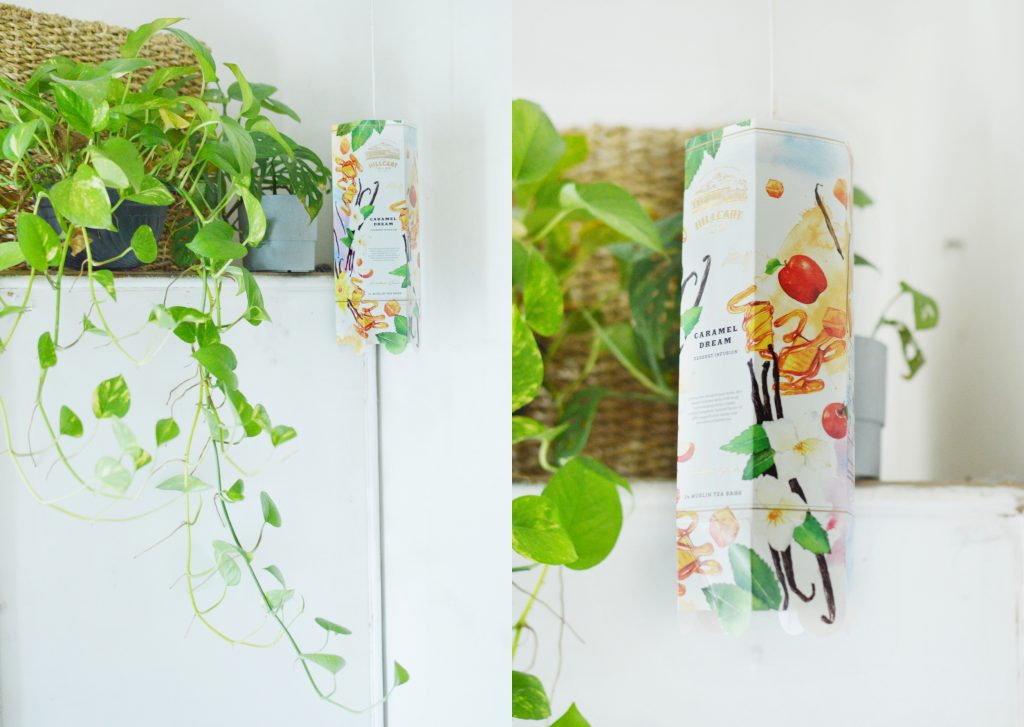 The long hexagonal shape of the tea packages makes for a whimsical pendant lamp and we couldn't resist making a few of our own. You will need electrical chord (ours is 1.5 ft), a holder to fix the wire and the bulb, a point from where you can pull the connection, a hook to hang the wire and the monocarton of your choice.
Open one end of the monocarton and take the contents out. Run a wire and fix the end of the wire to a holder. (Please consult your electrician if you are unaware of this step)
Next, add the wire to a electrical point, drill a hole on the ceiling and attach your hook.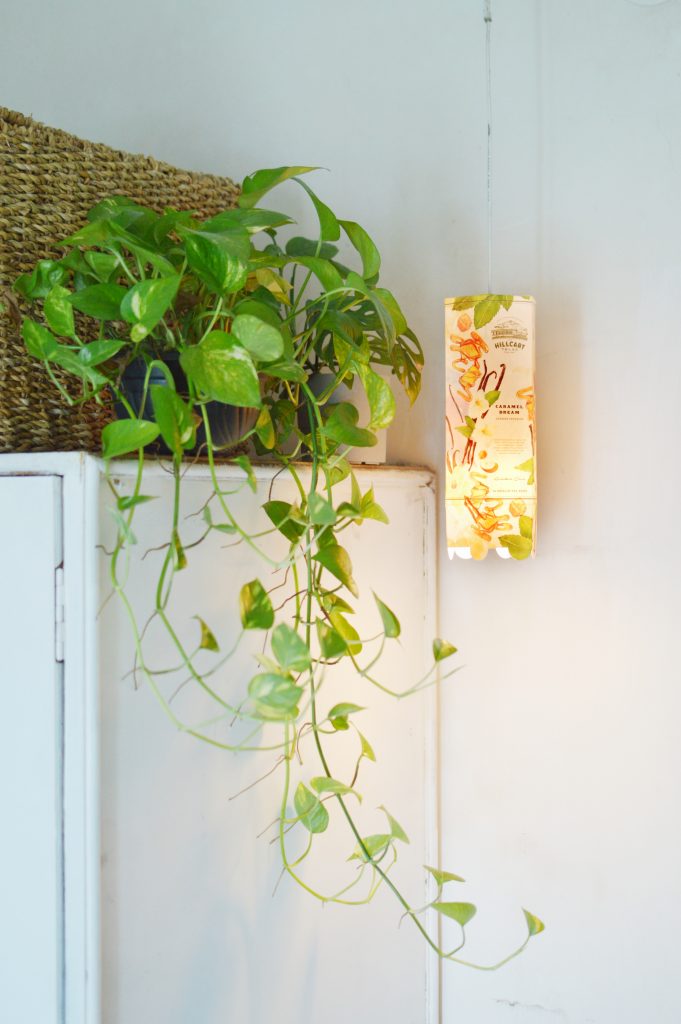 Fit a bulb, hang it from the hook and enjoy your monocarton light!
DIY the monopods to a fun mobile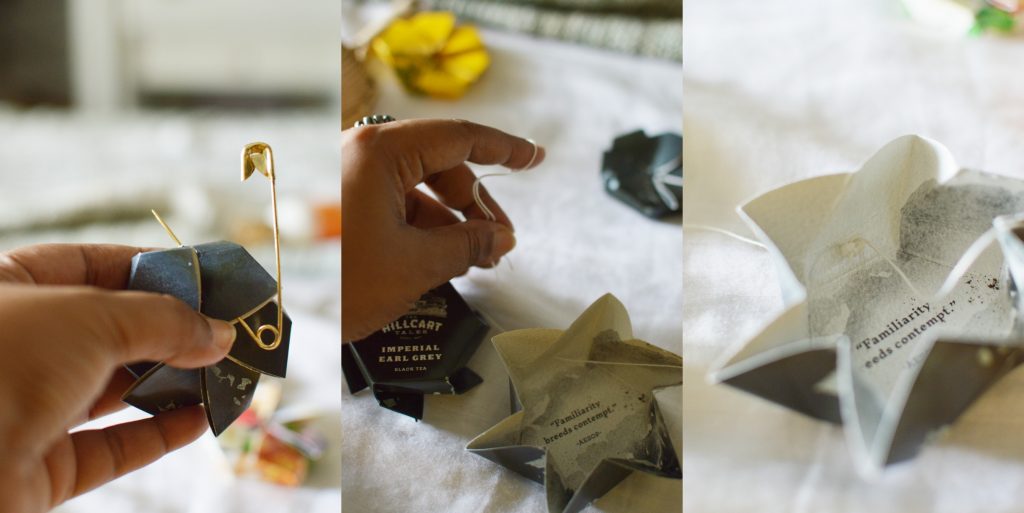 The tea bags come nestled in cute little origami folded paper-based flowers that looks utterly cute. Of course you can open the pod and it'll be the perfect coaster for your mug (replete with a quote) but if you are fond of the floral shape, you can string them in a thread and make a sweet mobile for your balcony!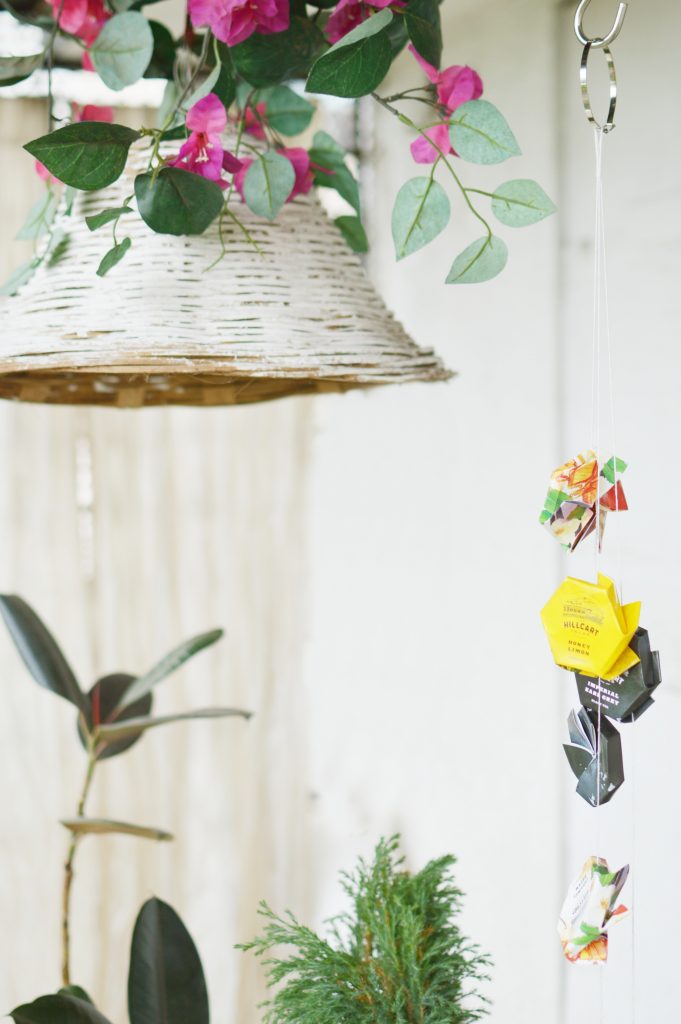 Add mirrors, bells or tassels. The possibilities are endless.
Turn the tea Tin to a planter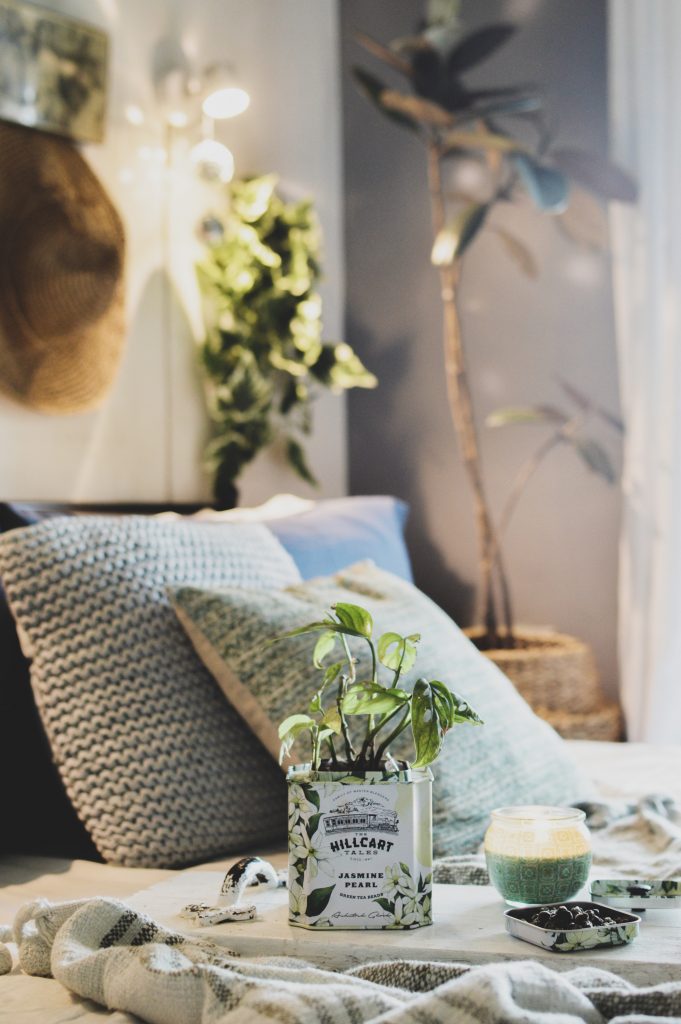 Tea tins make the most amazing planter and is perfect for your kitchen herbs or small flowers. Or ofcourse, if fancy takes you, you can grow a succulent garden in them too. Just drill two holes at the bottom and you are ready to use it as you would a normal planter. Our swiss cheese plant sure loves it.
Use the tea leaves in plants or in compost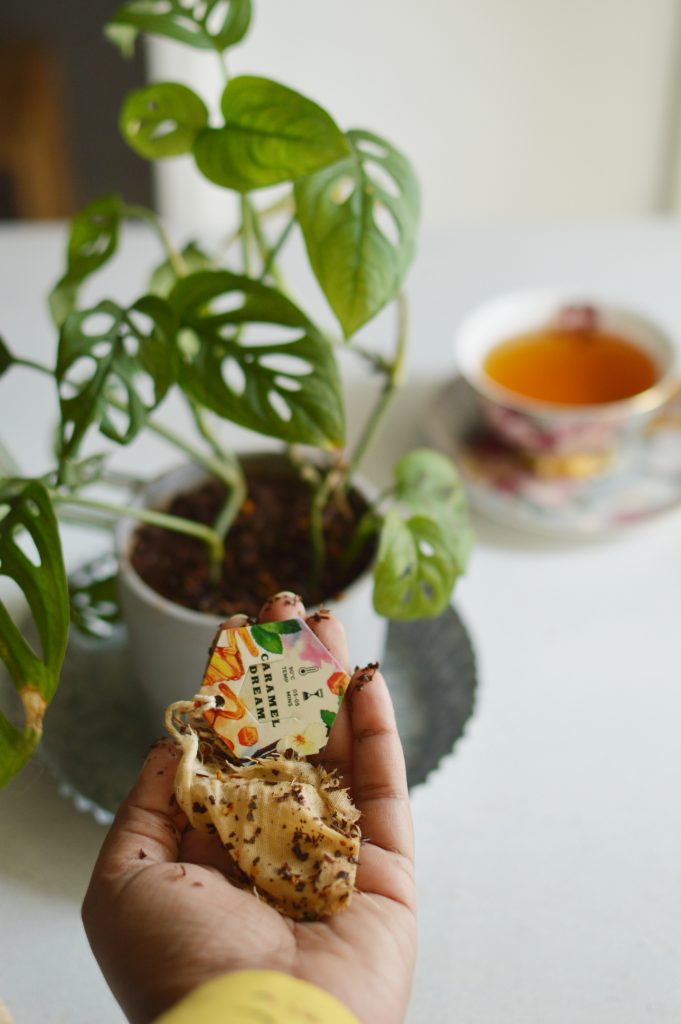 Tea leaves are organic matter which is known to improve the structure of your soil. They increase drainage, help with aeration of roots and help the plant retain moisture. Next time you use a tea bag, save the leaves.
Tip: The muslin cloth in which the tea leaves come can be washed and reused in flavouring rice with condiments.
Chill the bags and use them as cool eye pads
Cool tea bags reduce puffiness of eyes and also help in reducing eye strain by cooling them down. To make the perfect eye bag, just wash two used tea bags and keep them in the fridge for half an hour. Take them out and rest it against your eyes.
This is our friday night ritual too!
Use the monocarton as a vase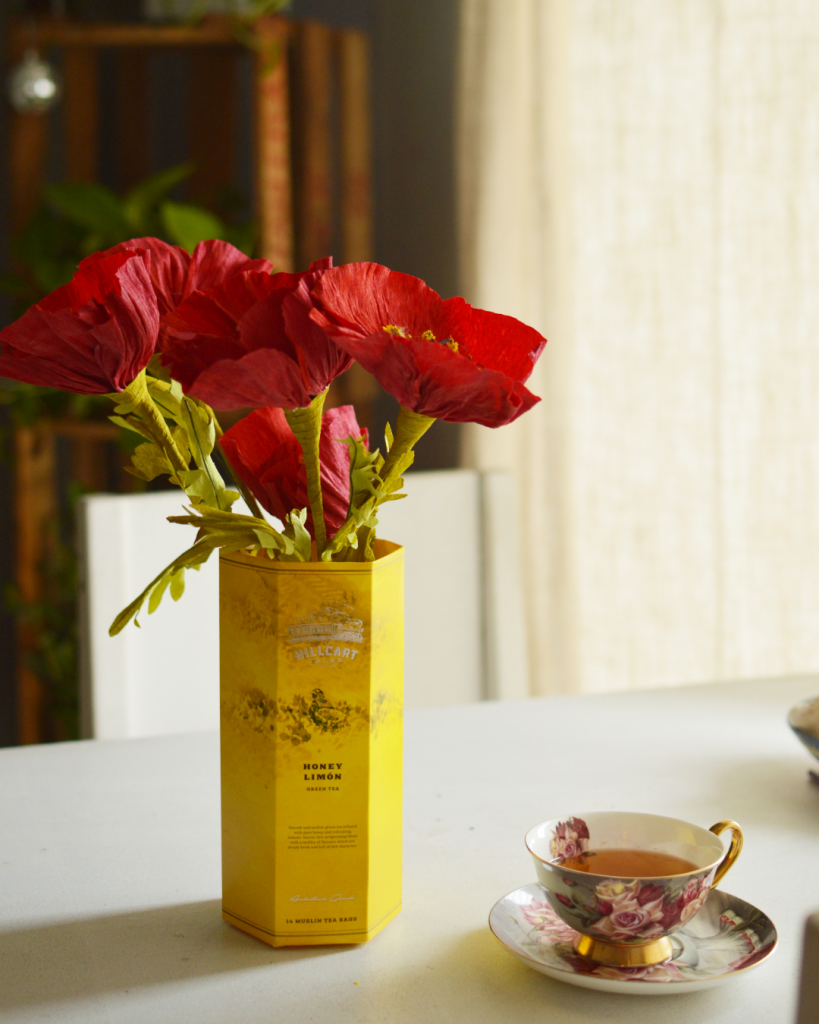 Need a quick and quirky vase? Add a glass of water inside an empty monocarton and add long stemmed flowers. Voila! Your quirky and chic arrangement is ready!
Rukmini is the founder, editor & Stylist of Trumatter– a blog that weaves design and decor ideas inspired by the comfort and informality that sea side living provides.