The wedding season is upon us and with it, all its attendant hoopla. If you have a wedding in the family this summer, you'll have a million things to look into and a hundred decisions to make. For instance, what to give away as wedding favours. These gifts you send out with your wedding invitations or give away at your mehendi or chooda functions, may not be the biggest pieces of the puzzle but they're important ones. Because long after your guests have forgotten their sangeet steps, your favours will remain behind, reminding them of the wonderful time they had at your wedding.
Here's why Hillcart Tales luxury tea hampers make for lovely wedding favours:
Novelty
You want your wedding favours to be unique and memorable. Big baskets of dried fruit and nuts or elaborate platters of rich Indian sweets and chocolates, however artfully packaged, can be a bit common. A beautifully designed hamper of luxury teas on the other hand, with its eclectic blends and rare aromatic infusions, is different. Your guests are sure to take note.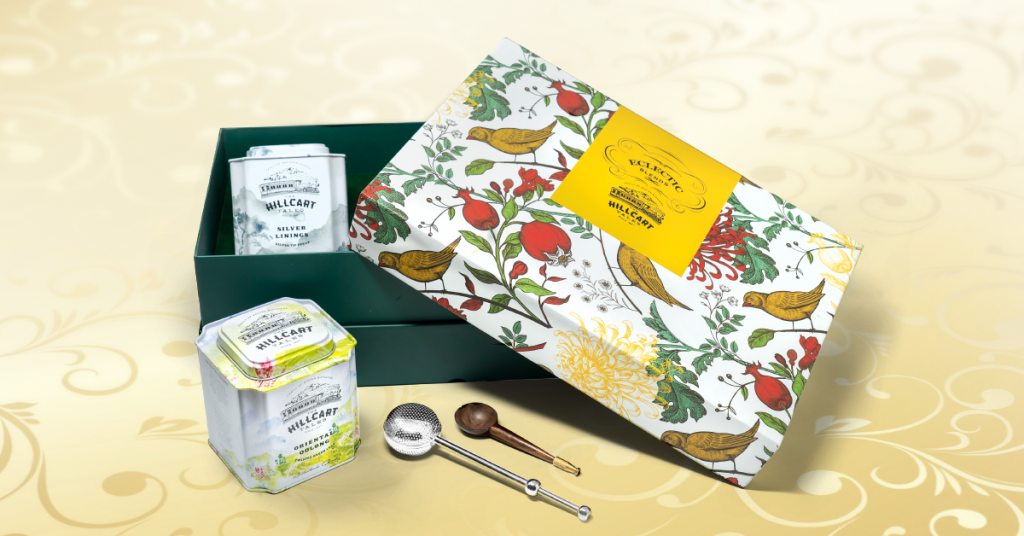 Tailor-made
You may decide not to send out standard wedding favours for all your guests. For close family and friends or even important business associates, you may want a more elaborate affair. A tea hamper can be versatile. Thoughtfully curated and customized with handpicked flavours that complement each other, a Hillcart Tales Tea hamper can be as large or small as you like, without compromising on its elegance and tastefulness.
Beautifully Packaged
Often choosing the right gift is only part of the challenge, getting it packed interestingly is another. Sometimes the packaging costs as much as the wedding favour itself, only to be discarded as soon as the gift is opened. Our luxury tea boxes are designed evocatively with a view that they become collectible items. Handcrafted lavishly in royal colours, with stunning themes and delicate motifs, your guests are likely to keep the boxes long after the teas are gone.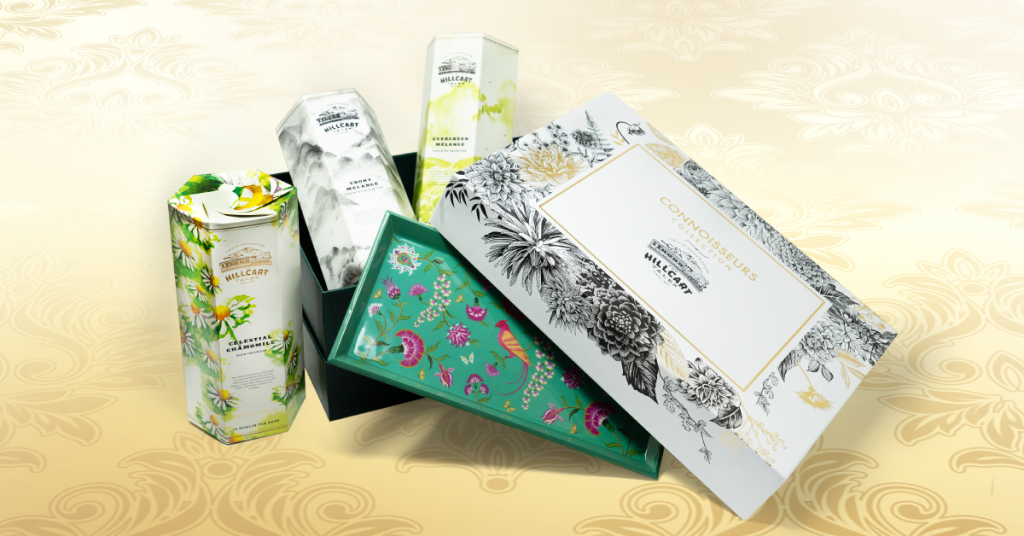 Understated & Elegant
Choosing the right favours is a fine balancing act. While you want your wedding favours to be impressive and for people to realize that you've spent generously, you certainly don't want your gift to appear over-the-top or garish. A luxury hamper of exotic teas and tisanes — beverages made from the infusion of herbs, spices and plants — is rich by its very nature, yet understated, conveying a certain sophistication on the part of the sender.
Useful
You don't want your wedding favours to be relegated to that drawer in people's homes, where they store gifts they don't know what to do with it. And let's be honest, we all have that drawer – usually filled with artifacts and mementoes, that have some sentimental value but beyond that, little else. With a carefully, put-together hamper of luxury teas and dessert tisanes, you can be assured that while tea lovers will be thrilled, even non-tea drinkers will brew a cup or two at some point. Either for the health benefits or whilst entertaining, because after all, who doesn't like Apple Strudel and Lemon Cake, especially without the calories!
Teas Don't Spoil
Unlike other gourmet gifts like artisanal cheese or gluten-free cakes, luxury teas and tisanes don't have to be stored at a specific temperature. They retain their flavours and aromas for a long time and are easy to send across the city by local couriers.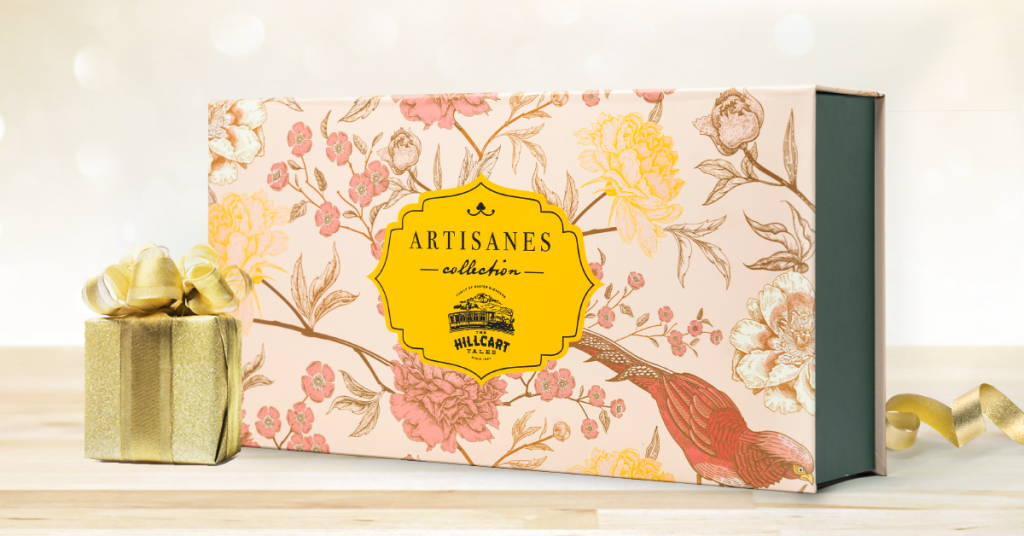 At The Hillcart Tales, we have a wide range of luxury gift collections for you to choose from. From our Artisane's Box with its delicious dessert tisanes and the Connoisseur's Collection with our signature black and green teas, to the Utopian Treasure Box of Honey Limon and Chamomile, each unique collection lends itself beautifully to wedding themed gifts and favours and can be easily customized to suit your taste and preferences. Do visit our gifting section and explore.