No trip to London can be complete without indulging in afternoon tea, an elaborate tea ritual that has been in vogue in Britain since the mid-19th century. It evolved as a mini meal to stem hunger between lunch and supper. Here's where to indulge in this tradition on your next trip to London.
The Ritz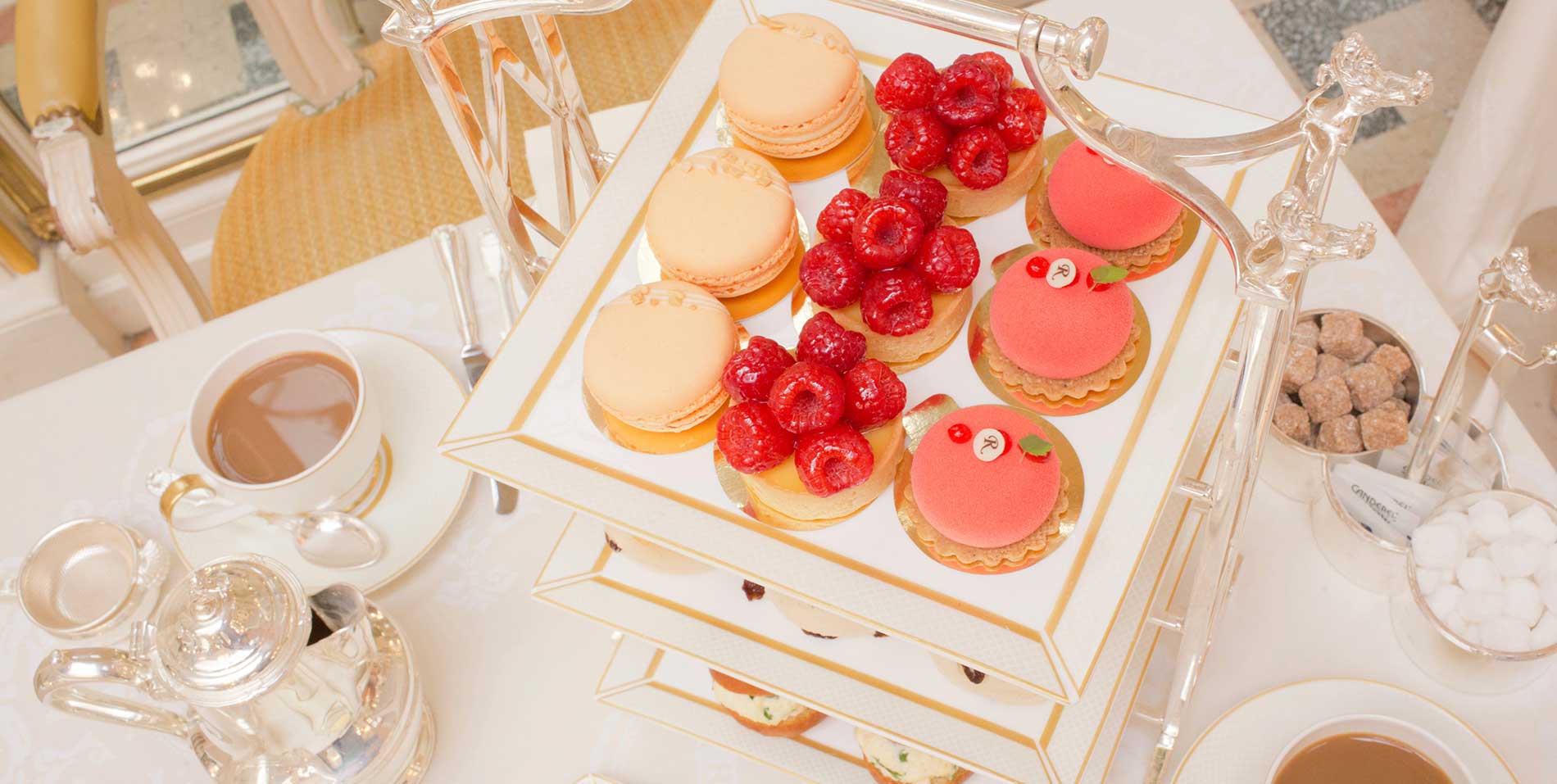 Afternoon Tea is a London institution in its own right. The Ritz hotel has been serving tea in its ornate, many-mirrored Palm Court since its opening in 1906. Make sure you dress up, though, as jeans, sportswear, and sneakers are forbidden. The elegant environs call for proper tea; choose between 18 varieties of loose-leaf tea and pair it with a traditional spread of sandwiches like ham & grain mustard, cheddar cheese with chutney, Scottish smoked salmon, and more, plus assorted scones, tea pastries, and cake – all the while accompanied by melodious renditions from the resident pianist and harpist.
Brown's Hotel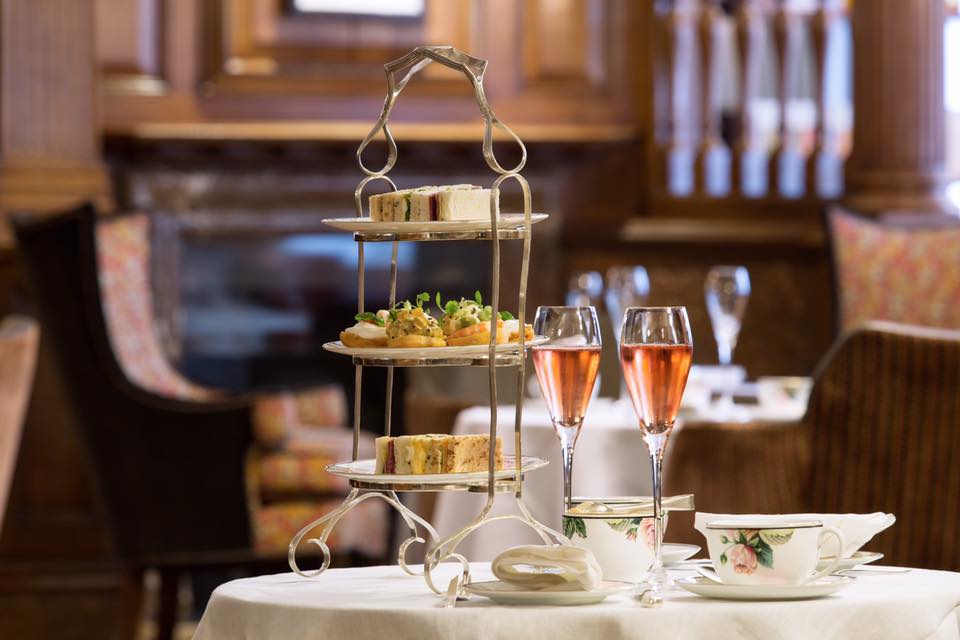 Queen Victoria used to take her tea in the wood-panelled English Tea Room at the Brown's Hotel, supposedly London's first hotel established in 1837. Settle down in a snug armchair and choose from an extensive 'library' of teas, served in dainty floral china. Apart from the traditional afternoon tea, Brown's also offers the 'tea-tox' variant with healthy nibbles like beetroot crepe served with creamy hummus and avocado puree, chia pudding with fresh fruits, and gluten-free raspberry and pistachio brownies.
Shangri-La At The Shard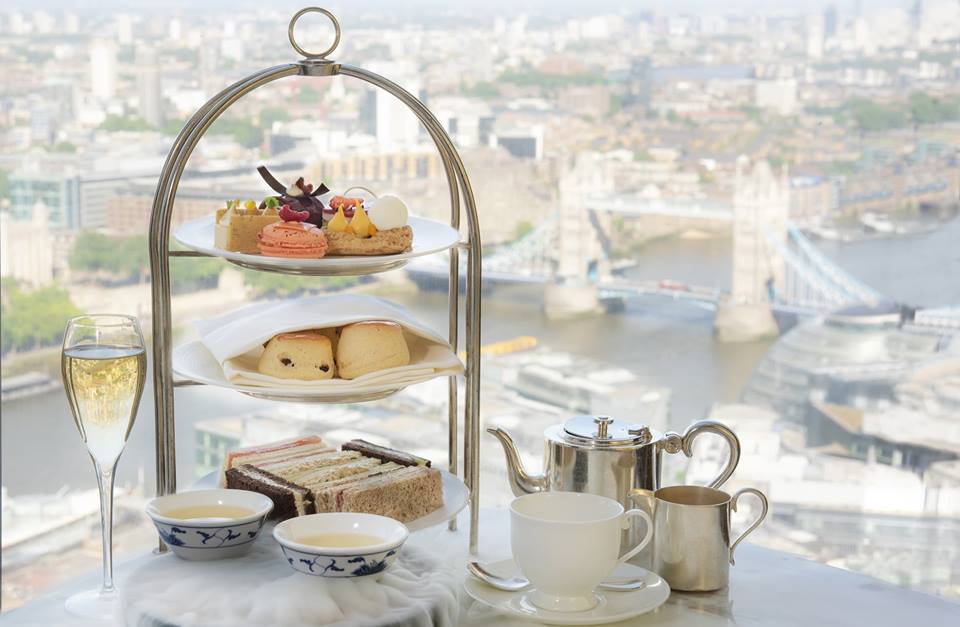 Fancy an afternoon tea with a view? Then, head to Ting Restaurant located on the 35th floor of the Shangri-La At The Shard. If you can take your eyes off the spectacular London skyline, their Asian-inspired afternoon tea is a feast for the senses, beginning with a 'tea in the clouds' welcome. On the menu are dumplings and gyoza, Earl Grey infused scones paired with mango or gooseberry jam, matcha flavoured cake, and pandan gateau.
Fortnum & Mason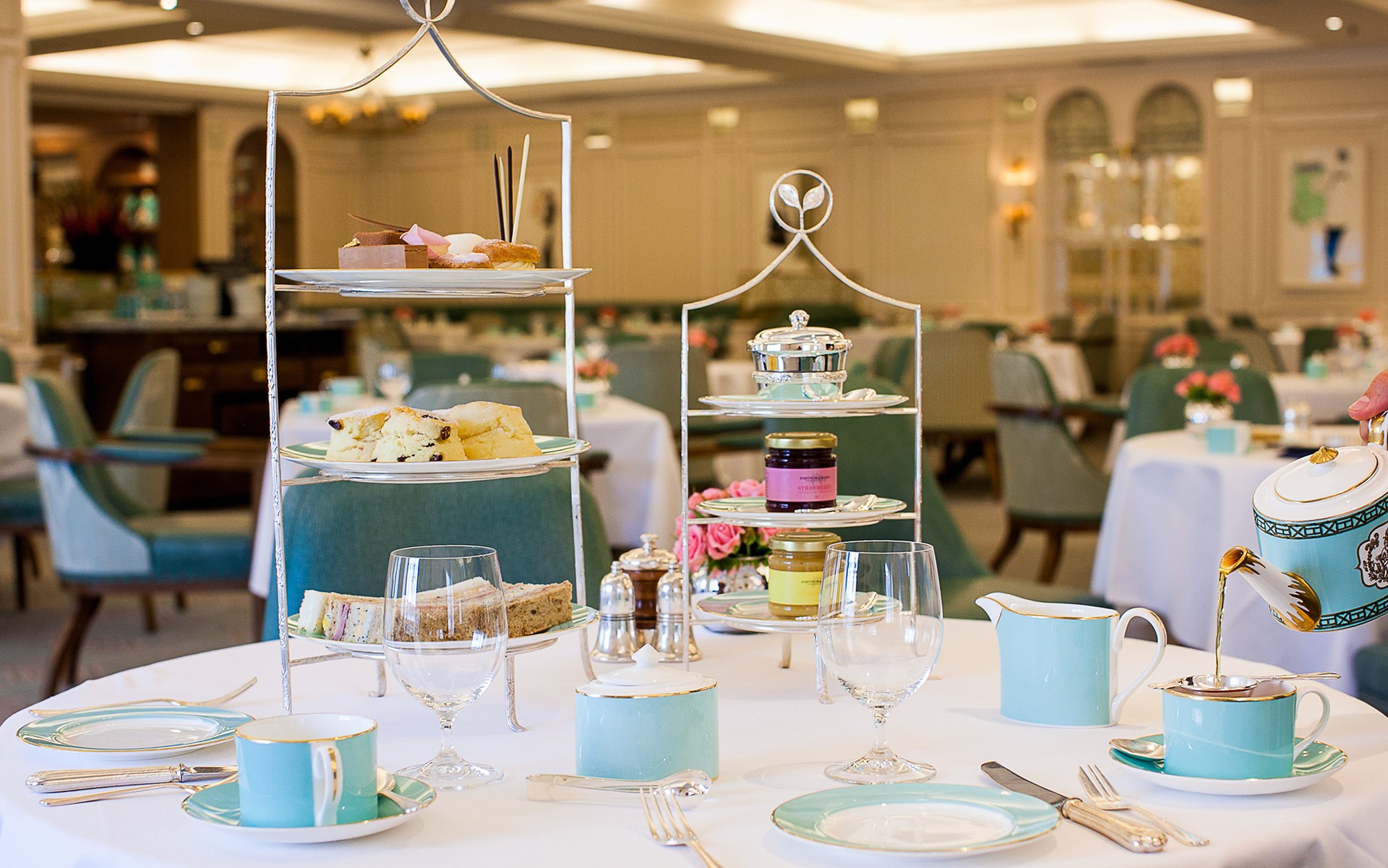 If you want an afternoon tea experience beyond the fancy hotels, make your way to the venerable Fortnum & Mason, a historic department store established in 1707 in Piccadilly. The Diamond Jubilee Tea Salon was opened by HM The Queen herself, and the setting is quite royal too – crisp white linens, duck egg-blue chinaware, and liveried waiters flitting about as you partake of their traditional spread of coronation chicken or cucumber with mint cream cheese sandwiches and their famed scones baked fresh everyday, served with a choice of Fortnum's blended teas.
Sketch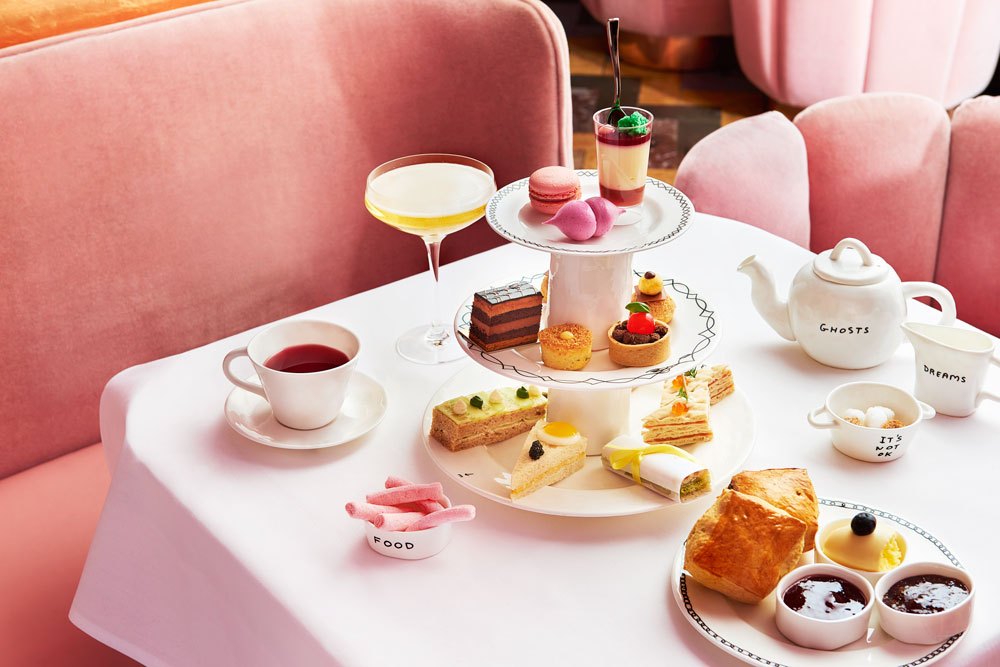 Decked out in millennial-pink, Sketch in tony Mayfair is the place to go for an Instagram-worthy afternoon tea. It's part restaurant and part art gallery with humorous illustrations on its walls. Sink into the plush scalloped chairs and sup on a très luxe spread – think foiegrastartelette and eggs truffle gougère (a type of choux pastry), petits gateaux, and of course scones served with Cornish clotted cream and organic rhubarb & hibiscus jam.
You can recreate the quintessential London Afternoon Tea experience at home as well. Finger sandwiches with cucumber (with crust cut off, naturally) are essential, as are warm scones with jam and butter or clotted cream. Always offer a choice of teas; we recommend The Hillcart Tales' delicate Imperial Earl Grey with undertones of bergamot or the crisp and refreshing Rwandan Treasure or even the musky Darjeeling Excelsior with floral overtones.