Evening teas in an Indian context are often restricted to spiced tea or masala chai. Tea in most cultures forms the centre of conversation and camaraderie. In the Indian culture, tea forms the centre of everything from first dates to tête-à-têtes among friends and family members alike.As something that is so intrinsic to our culture we forget that there can be a variety, or that new experiences can be contained in the very thing we call our own. Below is a list of teas to compliment your plans for the evening. Whether you're stuck at work, cosying up with a book or hosting a party, we have the tea for you.
Heighten your productivity with black tea
Work mounting up and in need of caffeine? Black tea is the universal go-to in these times and in the vast world of black teas, lemon black tea is the most suitable.
Black tea provides you with a dose of caffeine to boost your metabolic rate, allowing you to better cope with a high work load. Studies show that drinking black tea helps bring stress hormones to normal levels.
Nutrients such as Vitamin C in lemon is an added benefit – it restores the body's nutrients providing an extra burst of energy
You could pair your black lemon tea with dry spiced Indian snacks such as bhel, or even just a basic grilled sandwich available at your office canteen. Snacking on something while you work would allow you to recollect your thoughts. It would help you focus better on your work due to the semblance of taking a break without actually having to stop working.
Elevate your evening reads with coffee-flavoured tisane
Want to stay in and read while sipping on a warm beverage? A coffee flavoured tisane is a must try for you. An infusion of green coffee beans and blackberry leaves is the ideal warm beverage to accompany your quiet evening in.
Green coffee beans are unroasted seeds of the coffea fruit. Green coffee beans and blackberry leaves are both rich in antioxidants and aid in digesting the evening snacks you might indulge in. If you're settling in with modern era authors such as Milan Kundera or Amitav Ghosh that take you on a journey to unexplored temporal and special paradigms, a coffee flavoured tisane is an essential accompaniment. Rich in flavour, the smooth mouthfeel is exactly what you need between pages.
Reconnect over iced tisanes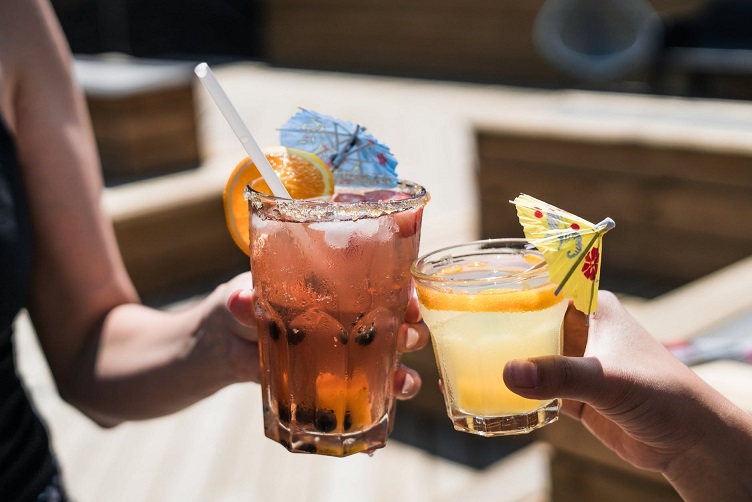 Need a cold beverage on a warm evening with friends?Iced tisanes are a delicious step away from serving simply fruit juices or aerated drinks. Tisanes, an infusion of herbs, fruits, flowers and leaves, are healthier and more flavourful than beverageswith added sugar or colas.
In an evening of friends and great conversation, it is important to keep the drinks and snacks flowing. Tisanes not only taste good, but also look inviting with their vibrant colours –ruby red, bright orange, honey gold and amber– after all, aesthetics matter.
Serving them cold instead of hot is a stroke of genius on a balmy evening. You could try flavour such as a citrus blend of hibiscus, apple and orange or a fruity blend of strawberry and limethat are a delectable infusion of sweet and sour.
In fact, if the evening is turning into a more eventful night, you could also turn them into cocktails by pairing them with the right alcohol. Watch out for our next article on night teas to learn which alcohols go best with tisanes.
Unwind and rejuvenate with Jasmine green tea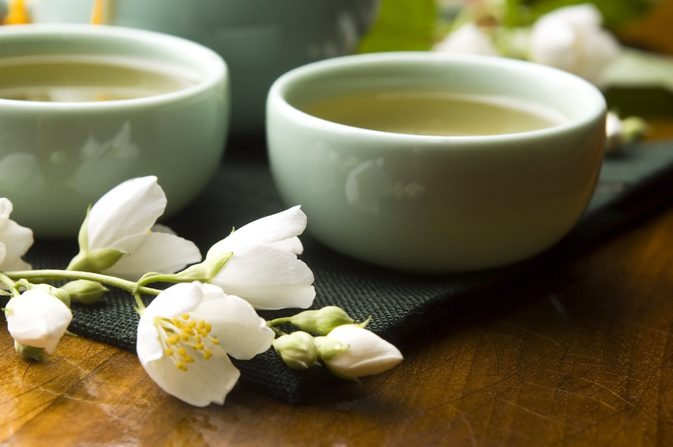 Exhausted after a tough day at work or a day full of chores? Relax your nerves and destress with a warm brew ofJasmine tea. Unlike Chamomile tea, which is a brew of chamomile flowers, Jasmine tea is a tea scented with the aroma of Jasmine.
The popular Chinese tea uses eithergreen, black or oolong tea as its base, and infuses with the extract of jasmine flowers.
Handrolled Jasmine green tea 'pearls' is the ideal choice. Green tea leaves are hand rolled with great care topreserve the natural oils of the leafthat would otherwise dissipate after plucking and processing.
As the rolled beads unfurl into a warm golden liquor, the floral scent of night–blooming flower will uplift your stress and soothe you.Put on some jazz music in the background to relax all your senses. David Brubeck's Take Five would be an ideal selection.
Tea is a receptacle of culture that we take comfort in after a tiring day, find friendship in, meet new characters with, or traverse scale heights with. Evenings seem incomplete without your daily cup of tea. In our next article we explore the importance and benefits of drinking tea at night.